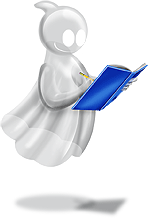 We are excited to announce the availability of book ghostwriting services. Whether you plan to publish your book with Outskirts Press, or haven't decided upon your publishing path yet, Outskirts Press ghostwriting services can help you complete the manuscript of your dreams.
With a down-payment, you can begin the Ghostwriting process with a professional writer. The final fee/price will depend upon your book.
Almost every celebrity autobiography you have ever read or heard of was written by a ghostwriter. Even hugely successful authors like James Patterson collaborate with other authors to produce high-quality books so prolifically.
Ghostwriting is a great option for any writer, but is particularly effective for busy individuals who have a need for a book but simply lack the time to compose (or finish) the manuscript. Ghostwriting services can be contracted to write the entire book, or get you through a particularly difficult part of the manuscript, or to finish it up for you. All ghostwriters are adept at matching the "voice" and "tone" of material that is already written.
For details about all the writing services we offer, regardless of where you plan to publish, visit our writing services page at http://outskirtspress.com/customer.php?at=-write.