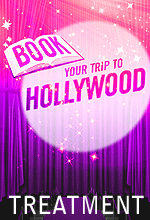 If you believe your book would make a great movie or television series, the next economic step is often a Hollywood Treatment of your book. And when you book your trip to Hollywood with the Outskirts Press treatment option, a true Hollywood producer at a real Hollywood production company will be involved in contributing to and reviewing your treatment.
A Hollywood treatment is a thorough outline or creative roadmap for a literary property's adaptation to screenplay and is a crucial component if you want your book to be taken seriously by Hollywood. A Treatment enables an author to demonstrate to entertainment decision-makers how his/her story might unfold on screen and helps Hollywood truly envision the material as they consider a purchase/option of the property (book).

When a Hollywood studio or producer is looking to "option" a property (i.e., a book) they will typically make the decision based upon either a treatment, a screenplay (script), or both. Having a professional Treatment written is typically the logical step to comprehensively see if the Hollywood Screenplay option is a worthwhile investment.

Included with the treatment option:
Up to 3 different industry loglines: short catchy phrases that describe your story and quickly capture the attention of potential buyers

Producer assessment

Rationale (why choices/decisions were made so they can be addressed by the author)

Creative treatment of your book, focusing on story/plot lines, main characterizations, etc.

You keep all your rights to your book and the Treatment.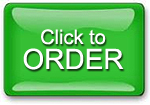 For more details about this convenient new service, or to order, click here.