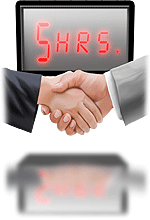 Traditional book retail stores often look for four things when deciding to order a book or stock a book on their shelves:
Availability with a wholesaler like Ingram (which you have with the Diamond, Pearl, Ruby, and Sapphire packages).
A 50-55% trade discount, which means more money for the retail store. The highest trade discount you can set through Outskirts Press is 55%, industry standard.
A retail returns policy. Outskirts Press is one of the few on-demand publishers offering an optional retail returns program.
Customer demand. Bookstores also require consumer demand for your book. Creating demand, or "buzz," is up to your promotional efforts. Outskirts Press provides a host of optional marketing services and products to help you in this regard, including the Personal Marketing Assistant for authors who require help that is much more personal and specific. Our Personal Marketing Assistant will work with you (and for you) to promote your book in accordance with your marketing plan and goals (which can include pitching your book to bookstores).