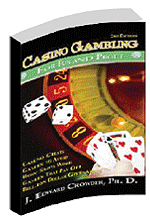 All our published books are in our bookstore, as long as they are not currently undergoing a revision.
Some "featured" books are available at the "front" of the bookstore in the "Browse" section.
All books with an ISBN are available by using the Search Box.
Searches can either be very broad, or very specific. Title searches, for instance, need to be exact. Author searches need to be exact. ISBN searches need to be exact. But subject, category, or genre searches can be broad.
The 100 most recently published books with a custom cover appear in the Browse section at the front of the store. This is just one of many good reasons why your book should feature a custom cover.