Press releases are distributed to a database of approximately 100,000 media contacts, newsrooms, industry analysts, and freelance writers who receive daily email listings of press releases which match their filter criteria. In the publishing category these include newspapers (Wall Street Journal, New York Times, USA Today, etc), magazines (Foreword, Publisher's Weekly, etc.), and applicable websites, ezines, and blogs.
The press release is also posted to syndicated news feeds on other web sites through our XML/RSS news feed. Adding this news feed increases exposure of your press release. For maximum distribution, each press release distributed is optimized for search engine indexing. Search engines regularly spider index our press releases.
Due to the wide distribution of these press releases, this is considered more of a shotgun blast approach than surgical precision. A world-wide web internet distribution of your press release is not a substitute for specific and personal PR distribution tactics you should undertake personally. If there are specific targets you want to make sure receive your release, you should send the release personally and then follow-up with a telephone call.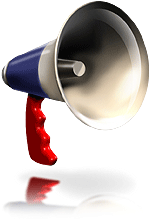 Rarely will newspapers or magazines inform you of their interest in your press release. Instead, if they are interested, they may simply run with the story and in some instances, may contact us for further information. In those cases, we either answers those inquiries for you, or pass them along to you for handling.

The optional PR Publicist Campaign includes additional, targeted distribution of either your standard or custom press release, plus phone-call follow-up with key media personnel. Additionally, with the PR Publicist Campaign you will personally receive the contact information of every specific inquiry made regarding your release so you can follow up appropriately. Plus we will add an electronic clipping service so that you receive notifications of any mention of your book on the Internet. That way, you will know if/when your press release is picked up or if your book is being mentioned as a result of your efforts. More details about this specific option are available in your Author's Center.